I immediately felt at ease, supported and treated as an individual.
Before and after…..
Pirjo and Mari. Mother and daughter.
Pirjo Pittman
and
Mari Pittman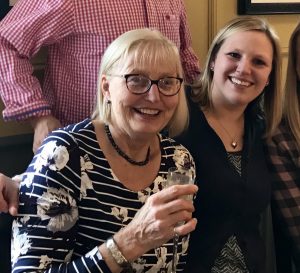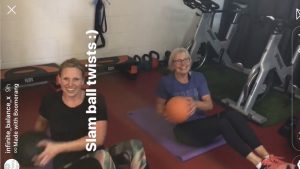 At the age of 66 I was feeling over weight and unfit and knew I had to do something about it.
Then 19 months ago I had an opportunity to attend a trial session with my daughter. With trepidation I went along.
I immediately felt at ease, supported and treated as an individual.
Now 19 months on my body is much, much stronger. I feel fit, more confident and happier with the way I look.
I have dropped 1-2 dress sizes and have lots more energy.
I look forward to my workouts which challenge my whole body. Each workout is tailored to my needs.
My running ability has increased from a minute on the treadmill to 5km out on my own. I hope to continue with Kirsty and infinite balance for as long as possible.
For me, Infinite Balance has become a way of life.
I have always found sticking to a fitness regime hard. That's because I have got bored and never really considered what makes me tick, and what would work for me.
I always wanted the quick fix.
Kirsty challenges you physically, and encourages you to take the time to think about your relationship with food, and your goals.
When you are able to understand this for yourself, she has the tools and ability to enable these goals to become a reality.
Infinite Balance is an amazing community of like minded people, bought together by Kirsty who is a pro at what she does. We are all supportive of one another and celebrate each others successes. I am proud to be a part of infinite balance and to have met a great group of people in the process is a real bonus.