In the days when I was a teacher, when we gave the children feedback we would highlight three positives and add a 'wish' in.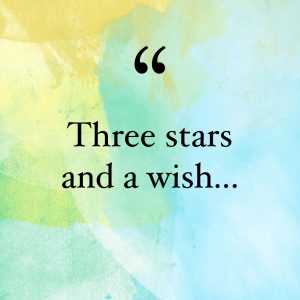 I've been thinking a lot recently how we are really tough on our bodies, our fitness, ourselves in general - I wonder how our mindset would shift if we gave ourselves three stars
and a wish
.
What would your three stars be? What would your wish be? Make sure the wish is achievable! Think back to my previous post about linking our Fitness, Health and Strength to these too.
I am thinking about mine....

#postivevibes #fitness #health #strength #infinitebalance #mentalhealth #growthmindset #bodypositivity #bekindtoyourmind #bekindtoyourself