Testimonials
Here's what our client's say about their training and path to fitness with Infinite Balance.
We have more reviews on our facebook page and google business site. Have a read and then please contact Kirsty for your FREE 30 minute fitness and wellbeing consultation.
You can email Kirsty at kirsty@infinitebalance.co.uk or maybe give her a call 07787 406 552
We hope to hear from you soon 🙂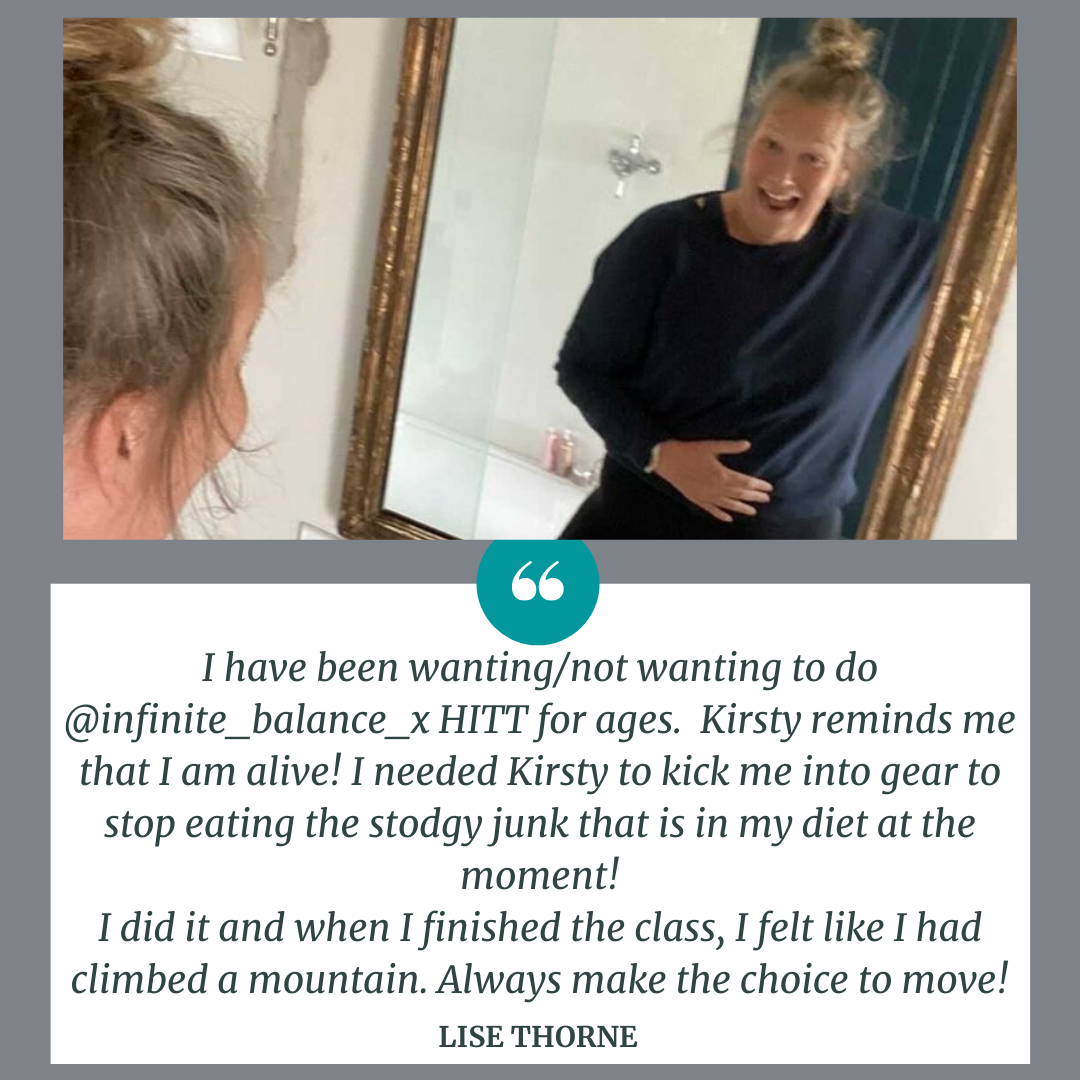 I have been wanting/not wanting to do @infinite_balance_x HITT for ages.
Kirsty reminds me that I am alive!
I needed Kirsty to kick me into gear to stop eating the stodgy junk that is in my diet at the moment.
This morning after another bad nights sleep I lay there with my eyes shut thinking, 'it's light, if I keep my eyes shut longer I might miss it because sleep is so important! My alarm then went off in the kitchen...that meant it was 7am and I had missed diddly squat!!!! Did I join Martin for my safe and steady arms or did I go for it and kick my arse with Kirsty! I determine the quality of my life. No one else.
I signed in and went to the class. I sweated and I wanted to give up. The burpee to sit up 5mins AMRAP did not go down well and made me glad I was on mute! I wanted to strop and cry but I didn't.
I finished the class and I feel like I climbed a mountain.
You choose. Feel rubbish or feel good!
As always, you know the score #moveeveryday wherever, however with whoever. You will be grateful!
Lise
Being part of Infinite Balance has transformed my approach to fitness; it's really flexible so means that I can always find time to exercise, even with a fulltime job and two young children to look after.
The people are friendly and down to earth, and non-intimidating. Everyone encourages each other and it's motivating to be part of a community of like-minded people.
Trainerize, our app, has a huge variety of workouts and activities so I can always find something to do, whatever my mood or how much time I have available, and I never get bored with doing the same workouts over and over again.
Kirsty is brilliant at keeping it interesting and fun. She knows what I'm capable of and encourages me to push myself, so that I'm continuously improving.
The Infinite Balance facebook group and the various challenges like the January 30 day reset and the February 28 days of movement keep me motivated.
I'm the fittest and strongest I've ever been and feel so much more positive about my body.
Sarah
In the first lockdown, Laura's focus was on her homeschooling her children and temporarily stopped actively exercising and eating a balanced diet.
However, September 1st 2020 she was back ...with a mission. Laura wanted to feel fit, strong and healthy again. Over the past six months, Laura has established her pre lockdown routines, lost 2.5 stones, but as well as the weight loss, she is feeling great in her clothes, with energy and feeling happy in her body. Listen to Laura's story here....it is inspiring!
Kirsty is that fabulous balance, inspiring and motivational and down to earth and funny.
She manages to challenge me and find the tiny shifts that move me forward. Taking time to adapt to me personally and understanding what is hard or new for my body even during lockdown.
Thank you Kirsty I'm enjoying my fitness journey. Mel xxx
'I joined Kirsty in July 2019, since then I have dropped 2 dress sizes and gained a whole load of confidence.
I now exercise 3 to 4 times a week with Kirsty, and it's become such a routine that it feels odd to miss a session. It's always fun to be in the gym, or on zoom. Regardless, each workout is made personal to everyone in the session, as Kirsty takes the time to know what each individual needs and wants to succeed.
Kirsty has not only helped me lose weight, but she has helped me to rebalance my goals and build a good relationship with food.
Thank you Kirsty for all your hard work and patience!x'
Bethany
I am so pleased that Chris picked up my leaflet in Havanas Coffee, Pittville, Cheltenham
Chris, aged 59, wanted to make a change.
He wanted to feel fitter, stronger and improve his 'cricket' fitness.
We started nice and steady and week by week he got stronger and was aerobically 'fitter'. Little did he know, how much fitness would improve his mental health as well as his physical fitness.
At the age of 66 I was feeling overweight and unfit and knew I had to do something about it.
I feel fit, more confident and happier with the way I look. I have dropped 1-2 dress sizes and have lots more energy.
Then 19 months ago I had an opportunity to attend a trial session with my daughter. With trepidation I went along.
I immediately felt at ease, supported and treated as an individual.
Now 19 months on my body is much, much stronger.
I look forward to my workouts which challenge my whole body. Each workout is tailored to my needs.
My running ability has increased from a minute on the treadmill to 5km out on my own. I hope to continue with Kirsty and infinite balance for as long as possible.
Pirjo, 68
For me, Infinite Balance has become a way of life.
I have always found sticking to a fitness regime hard. That's because I have got bored and never really considered what makes me tick, and what would work for me.
I always wanted the quick fix.
Kirsty challenges you physically, and encourages you to take the time to think about your relationship with food, and your goals.
When you are able to understand this for yourself, she has the tools and ability to enable these goals to become a reality.
Infinite Balance is an amazing community of like minded people, bought together by Kirsty who is a pro at what she does. We are all supportive of one another and celebrate each others successes. I am proud to be a part of infinite balance and to have met a great group of people in the process is a real bonus.
Mari,
Kirsty Ellson is amazing! Having known her for almost 24 years I can vouch that she is a highly skilled and passionate PT who is all about getting your physical, mental and nutritional health in balance. Highly recommended if you want to get healthy and strong in a super friendly environment. Physical and virtual classes or individual, pairs or group PT, there really is something for everyone. Kirsty is always available for an informal chat to explain all. Highly recommended on all levels!
Nathalie, 41
Jemma has been coming to Infinite Balance sessions for nearly a year - Jemma trains at least three times a week and loves it! She is feeling strong and happy - and loving feel body confident in her shorts!
Jemma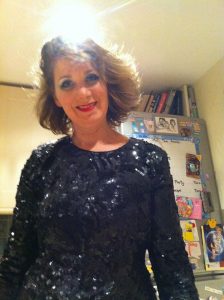 Kirsty is that fabulous balance, inspiring and motivational and down to earth and funny.
She manages to challenge me and find the tiny shifts that move me forward. Taking time to adapt to me personally and understanding what is hard or new for my body even during lockdown.
Thank you Kirsty I'm enjoying my fitness journey. Mel xxx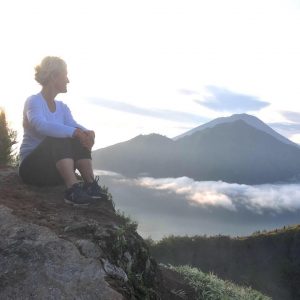 Kirsty has been the highlight of lockdown for me. Her sessions are fun but challenging and being able to attend such a varied and dynamic session with her bubbly voice of encouragement in the background as I push myself to new limits but in the comfort of my own home has been fabulous!
Thank you Kirsty!
Jennifer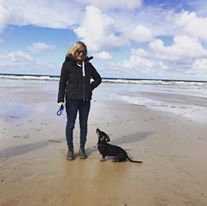 I love Fitball with Infinite Balance. Somehow Kirsty is managing to create a fantastic atmosphere even though we're all at the end of the Zoom link!
Honestly, these classes are helping me get through the lockdown, they give me something to look forward to each week and help me unwind after working from home scrunched over the laptop!
Highly recommended!
Kate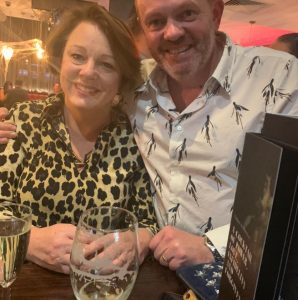 Kirsty is a fab trainer. I started to have sessions with her five months ago when I was feeling unfit and out of condition. She has helped me to really enjoy exercise again and has gently increased the intensity of my workouts as I get fitter.
At 54 I thought my running and jogging days were over, but I completed a 5k run in December with other infinite balance clients and am running a 10k next month.
I work away quite a lot and Kirsty has been brilliant at setting up programmes So I can workout in the gym when I'm away.
That said, I love the small group PT sessions at Kirsty's studio and always come away feeling I've worked hard and had some laughter with the other ladies.
Thank you Kirsty for helping me feel better physically and mentally and for helping me to shed some pounds!
Linda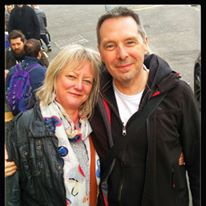 Kirsty is a fantastic trainer. I had not exercised properly for years, due to the demanding nature of my job, yet within a few training sessions Kirsty had given me the confidence to. Not only did she teach me how to correctly position my body, while exercising, she managed to lift me mentally from my doldrums. I can't recommend her enough. Thank you Kirsty.
Nikki