Infinite Balance Workshops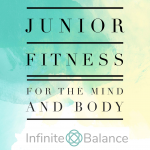 For children aged 11+, the Junior Fitness sessions are a great way to motivate and inspire your child to get active, become fitter and build positive exercise habits that last a lifetime – with an emphasis on the physical as well as mental benefits of exercise.
We are designed to move and move really well. At Infinite Balance, we strive for you to have a functionally strong body. This does not need to wait until you are an adult! (more…)
More information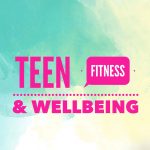 A 3 hour workshop focusing on your everyday wellbeing (in partnership with RosieGlo Yoga)
for Teens and Tweens aged 11-16
This special workshop will help Teens to set and achieve their own personal health and wellbeing goals.
Together we'll evaluate our current health and wellness lifestyle and understand the benefits of movement, communication and down-time to maintain physical and mental wellbeing. (more…)
More information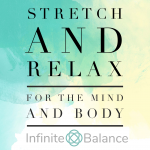 A workshop to de-stress and unwind tight muscles using a combination of stretching to calm the body and mind.
This workshop takes place on the first Sunday of every month, 7:15pm to 9pm.
For clients who have sessions on credit with Infinite Balance, this session will be the cost of one session plus £5 supplement fee.
What people say…
"Stretch and Relax is just the BEST way to completely unwind and have two blissful hours to completely concentrate on you! The combination of stretches and gentle movements releases tension all over the body and Kirsty's guided relaxation throughout is just amazing! I leave feeling completely rejuvenated. Would highly recommend. "  (Katherine) (more…)
More information