Infinite Balance Workshops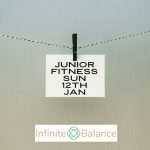 For children aged 11+, the Junior Fitness sessions are a great way to motivate and inspire your child to get active, become fitter and build positive exercise habits that last a lifetime – with an emphasis on the physical as well as mental benefits of exercise.
We are designed to move and move really well. At Infinite Balance, we strive for you to have a functionally strong body. This does not need to wait until you are an adult! (more…)
More information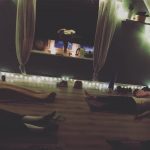 A 2 hour workshop to de-stress and unwind tight muscles using a combination of stretching to calm the body and mind.
This workshop takes place on the first Sunday of every month, 7:15pm to 9pm.
For clients who have sessions on credit with Infinite Balance, this session will be the cost of one session plus £5 supplement fee.
What people say…
"Stretch and Relax is just the BEST way to completely unwind and have two blissful hours to completely concentrate on you! The combination of stretches and gentle movements releases tension all over the body and Kirsty's guided relaxation throughout is just amazing! I leave feeling completely rejuvenated. Would highly recommend. "  (Katherine) (more…)
More information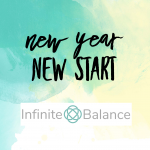 It is a New Year and a great time to reassess our health, wellbeing and energy levels. Come along to our workshop where you will feel relaxed and able to ask those questions without feeling intimidated and you can start the New Year with confidence in looking after yourself.
The next session will be on Jan 18th 2020. Times – 9:30am to 12:00am.
More information