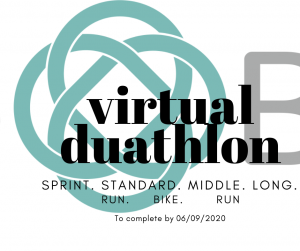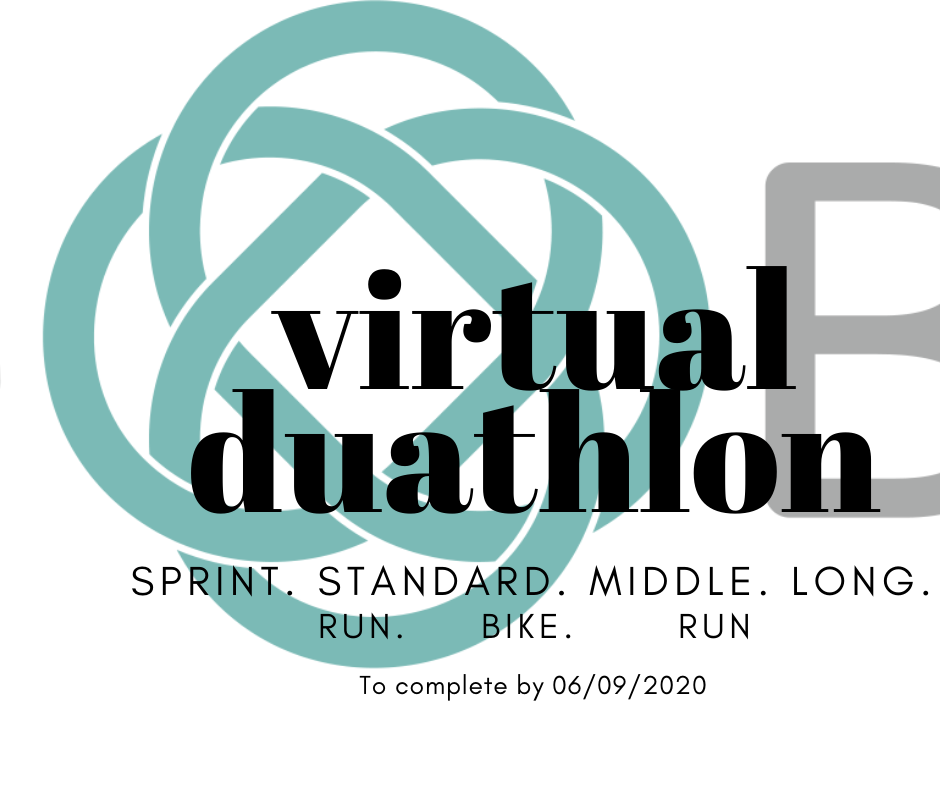 Struggling to keep up with your fitness goals?
Need a new challenge?
Take yourself and your fitness/training up to the next level in 2020 with our brand new VIRTUAL DUATHLON.
IN AID OF...
Motor Neurone Disease Association (MNDA)
www.mndassociation.org
and
Home Start North & West Gloucestershire (htt
ps://homestartnwglos.org.uk)
Run. Bike. Run.
FOUR DUATHLON DISTANCES With not one , but different Duathlon challenges, from Sprint right through to Long distance.
The four Virtual Duathlon Challenges are:
 Sprint distance - 5km run, 20km bike, 2.5km run.
Standard distance - 10km run, 40km bike, 5km run.
Middle distance - 10km run, 60km bike, 10km run.
Long distance - 10km run, 150km bike, 30km run.
DATES
It is your race at your pace.
Complete the disciplines and the chosen distance(s) of your choice when/where they fit in with your lifestyle and schedule and send through the evidence by the end of Sep 2020 for your medal to be posted to you.
You might do more than one!
You don't have to complete the distance all at once, that is the beauty of a virtual duathlon!\
COST
£10 entry,
which includes a medal and certificate of completion, which will be posted to you at home.
ADDITIONAL SPONSORSHIP
We encourage you to collect additional sponsorship for MNDA or Home Start.
EVIDENCE Once you've completed your duathlon, simply send us evidence (email kirsty@infinitebalance.co.uk) of your completion of the distances:
A photo of your fitbit/strava/garmin etc showing your distances and times.
A photo of the treadmill or bike display showing your distances and times.
There are plenty of free apps available for your smart phone that will log times and distances for you. Strava, MapMyRun, MapMyRide, MapMyWalk, to name but a few. Installing and using them is simple and straightforward, and help you keep track of your fitness. Just take a screen shot of the distance - if you need some help then just let us know.
Thank you for your interest! If you have any questions, please email Kirsty - kirsty@infinitebalance.co.uk,
Kirsty, Katerina and Nathalie 🙂