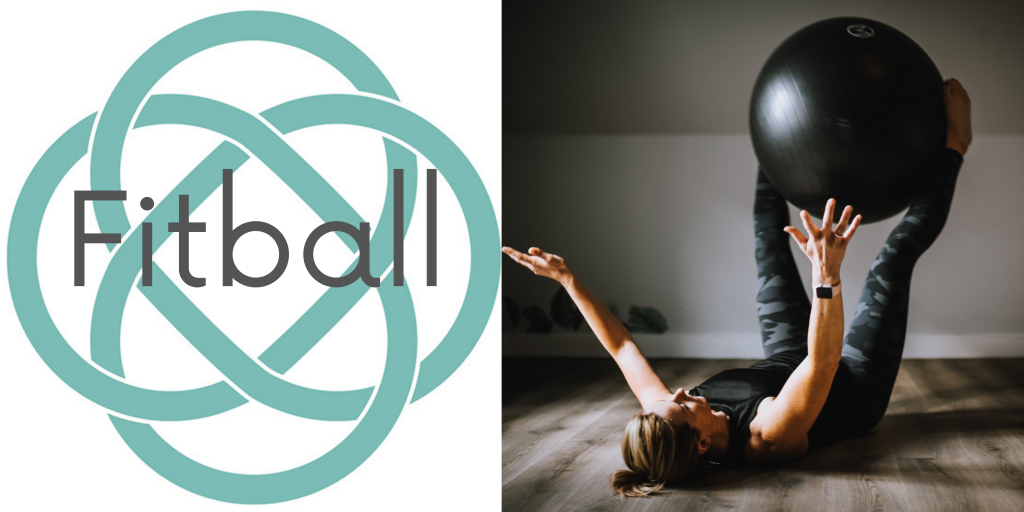 Low impact, mat based class using the Fitball to strengthen, stretch and relax!
Why Fitball Body Conditioning?
Strengthens the core (the muscles in your pelvis, lower back, hips and abdomen), and allows these muscles to work in harmony leading to better every day strength for daily activities.

Improve your flexibility to improve mobility, posture, muscle coordination and reduce the risk of injuries.

Improved balance and muscle group coordination which will naturally increase your body's ability to control itself during challenging tasks. This means improved agility, quicker reaction times, and improved overall performance

Whole body strengthening to improve muscle and bone health to increase energy levels.
Inclusive environment for the beginner to the more advanced. Kirsty will make sure you feel at ease throughout the session.

Exercise allows you to get a better night's rest; and when you get high-quality sleep, you feel more refreshed during the day and have more energy to do what you want to do.

Exercise boosts cardiovascular health, which allows you to have greater endurance throughout the day. When it's easier to do your daily activities, you'll have energy left over and not feel so tired when work is done.

The session concludes with a guided relaxation exercise that focuses the mind and senses on a place where you can feel safe, peaceful and calm. This exercise will help with reducing stress or tension in the body.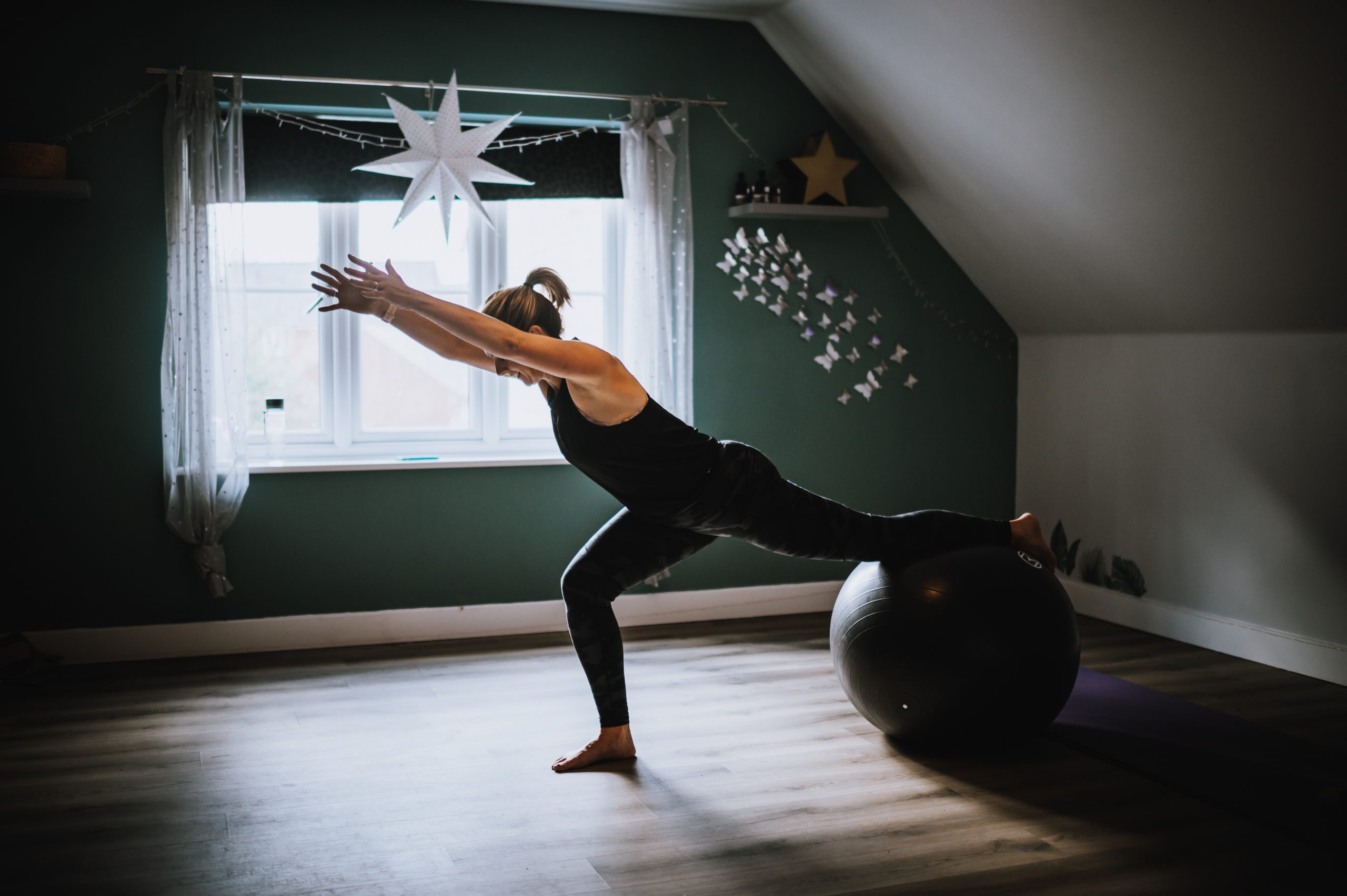 Hi, I am Kirsty, and I invite you to join me for Fitball Body Conditioning classes at Studio 10, 83 Hewlett Rd, Cheltenham GL52 6AJ
Fitball is a class to relax, strengthen and stretch and is a popular low impact session to rejuvenate our bodies.
Using the ball (and at time resistance bands) as a prop, we focus on strengthening our bodies - with an emphasis on the 'core'. There are standing, sitting and lying positions - you can very all the exercises to meet your needs.
You will need to bring your own ball - mats and bands will be provided.
When? Tuesdays 9:15am - 10:15am, Studio 10, 83 Hewlett Road, Cheltenham GL52 6AJ
How do I book?
You can book for individual sessions or block book for six sessions at a time. See below for links to book.
To see what the class is about, check out the FItball series on my YouTube channel (link below):
Fitball Body Conditioning - Book here for your session.
Book for Individual Fitball Session
£12 1 x 60 minute
Fitball session:
Low impact.
Core strengthening focus.
Active stretch.
Guided relaxation.
Block Book 6 x 60 mins Fitball sessions
£60.00 6 x 60 minutes
Fitball sessions plus:
Low impact.
Core strengthening focus.
Active stretch.
Guided relaxation.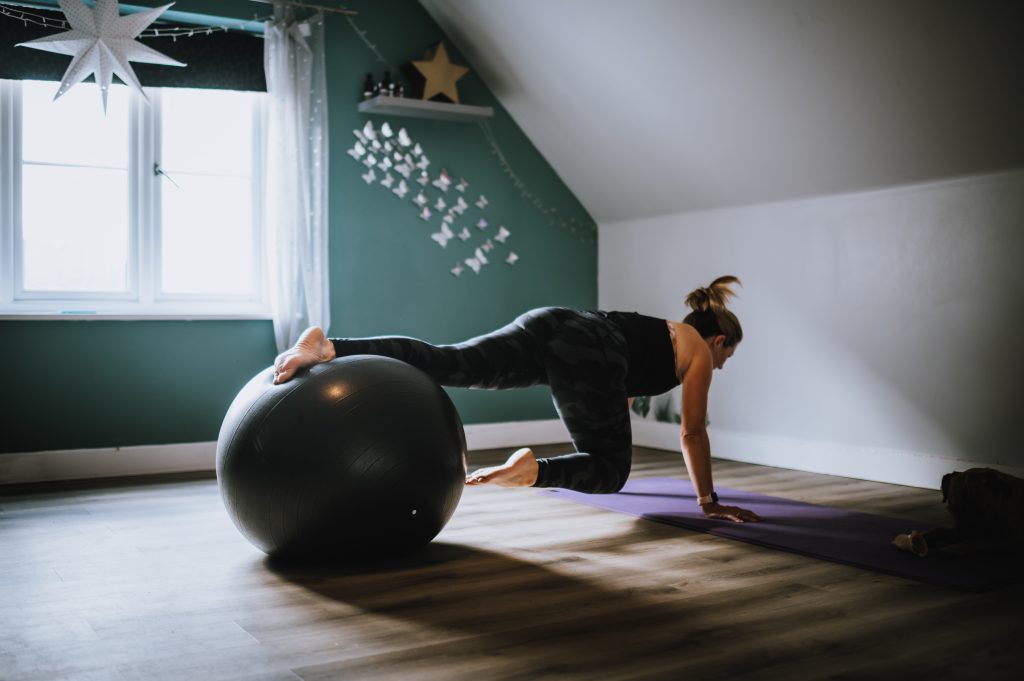 There are 3 things I do know...
Exercise and eating nutritionally well contributes to your overall happiness.

Nobody else can DO IT for you.

The longer you leave it the further you are away from your goal.
Spend hours searching for the perfect fitness plan

Work with me and I'll keep it simple and fast track the process
Who knows..... maybe you will actually enjoy it after all
Message me for a free consultation and we can explore your options,
Kirsty
some benefits of having Kirsty as your Personal Trainer...
See better results sooner
Left to their own devices, many individuals wind up on cardio machines at the gym or listlessly moving from one piece of exercise equipment to another. A personal trainer can ensure the individual spends their time performing the right exercises with the proper equipment.
Avoid injuries
If an individual tries to use a piece of gym equipment he or she is unfamiliar with, they are likely to have incorrect form. A personal trainer can teach individuals the right form and correct them as they go through the exercises, thereby reducing the risk of injuries.
Lose fat and gain muscle
Most people who embark on a fitness journey want to lose fat, build muscle, or both. However, not many know how to go about doing that. They may spend too long on cardio and not enough time strength training or vice versa. A personal trainer can help individuals strike a proper balance to burn fat while building lean muscle.
Break through plateaus
Even the most experienced gym-goer will encounter the dreaded plateau. Once the individual stops seeing results, his or her incentive to keep going to the gym will dwindle and he or she may stop working out altogether. A personal trainer can identify new techniques to push beyond the plateau while keeping the individual motivated.
Set realistic goals
Nothing is more disheartening than failing to achieve a fitness goal. With enough failure, an individual may give up on their health and wellness objectives. A personal trainer can establish realistic and healthy fitness goals as well as help their clients achieve them.
Keeping you accountable
It is easy to fall off the wagon when an individual has no one to hold him or her accountable. With a personal trainer, the individual has someone expecting him or her to train, which is a much better push to get up and get to do the workout.